The farm Bruggerhof in the Braies Valley in South Tyrol
Arrive, take a breath and forget the daily stress for a while.
We would be pleased to welcome you as our guest and friend on the Bruggerhof farm.
Our aim is to share our simple life on the farm and with nature -
deeply attached to the roots from now and then.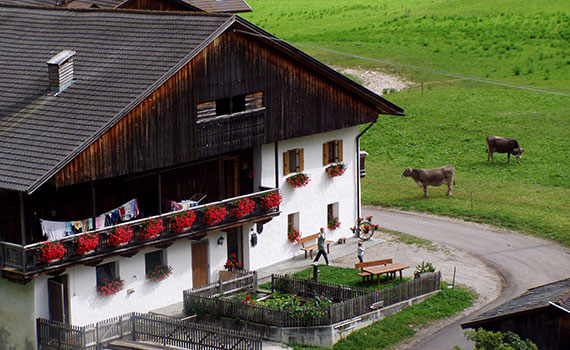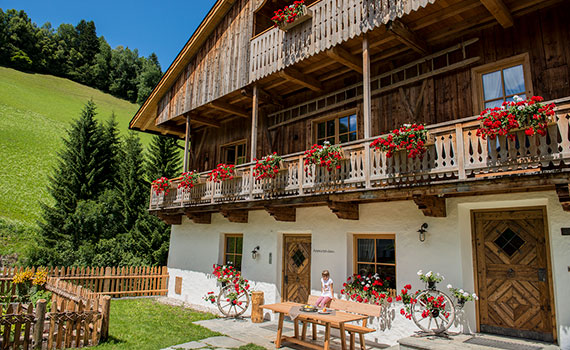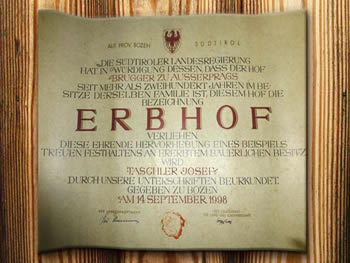 The history of our farm
 The Bruggerhof has been family-owned since 1788 - its first owner was Thomas Taschler. Beeing family-owned since over 200 years and handed down from generation to generation our farm Bruggerhof was awarded the name "ERBHOF" in 1998, for loyal adherence to inherited peasant property.
Traditional farm with cozy apartment rooms in Tyrolean style
To make you feel especially good ...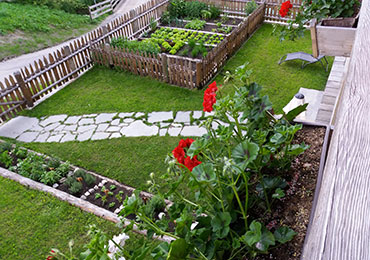 Our vegetable and herb garden
In front of our farm you'll find a small selection of different herbs (chive, rosemary, basil, sage, pineapple-sage, oregano, marjoram, parsley, celery, lovage, lavender, thyme). You are welcome to pick your own herbs.
If you need something from our garden or field (salad, carrots, potatoes,..) we kindly ask for notification.
You can have fresh fruit and vegetables from our garden based on availability and season. We kindly ask for notification.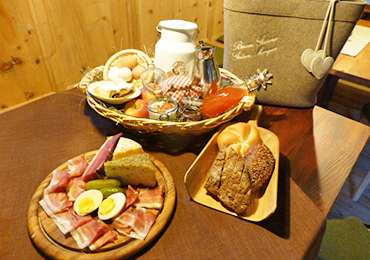 Breakfast&Snack-Service at Bruggerhof
On request we daily deliver fresh bread from the local bakery that you will find in front of your door in the morning.

We are also glad to provide you with the farmer's breakfast with farm-own and local products (coffee, milk*, farmer's butter, cheese, yogurt*, eggs*, homemade cakes*, bread, fruit spreds*, honey, fresh cheese spread*, bacon, homemade juices*, seasonal fruits...).

You can enjoy the farmer's breakfast/snack in your apartment or in our traditional "Zirbenstube" (typical Tyrolean pine room) from 7.30 am until 10.30 am.
Upon consultation you can enjoy your breakfast or snack also out of the stated time.
We also offer you a farmer's snack-basket after an exciting day full of adventure with local and farm-own products (coffee, homemade cakes*, bread, bacon, homemade juices*, butter and fruit spreads*).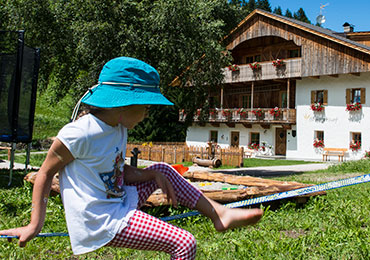 A little paradise for children …
A small playground with sandbox, trampoline, swing, ping-pong, a football, basketball, climbing wall and slick-line accessible at any time.
Find a selection of children's books, info-brochures, etc. at the entrance.
At your disposal are also several games and toys (for the sandbox, etc.)
Sale of farm-own products
In order to let you enjoy our farm-own products we decided to set up a small shop in the entrance where you have the possibility to taste our products, buy for yourself or as a souvenir.
eggs
fruit spreads, Chutney
fruit, herb and flower syrup
selection of tea
potatoes
pickled beetroot and vegetables
herb salt
Experience the farm
Live on and experience the farm!
Year-round we offer guided visits on our farm, stable and of course you can helb with the daily farm work.
You are invited to take part in our daily life!
Activites outside the farm
Weekly guided snowshoe hikes and torch hikes in winter
Year-round guided visits of our own "Bunker" and visits to the potter Heidi
The swiss stone pine
An evergreen pine plant
(Pinus cembra).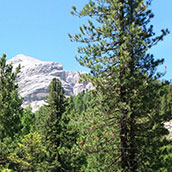 The swiss stone pine grows from 1600 to over 2000 metres above sea level. Its aromatic wood is very much appreciated for making furniture.

The positive effects of swiss stone pine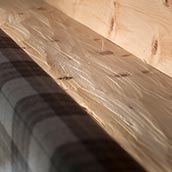 The wood contains essential oils that can have a positive effect on the human organism. Studies of Joanneum Research Institute have shown, that it slowers heartbeat, calms, relaxes and enhances physical comfort. Furthermore it it drives out vermin such as moths and flees, etc.

Carafe with ball of pine wood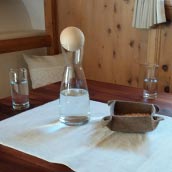 Fill the carafe with water and place the ball on it. Wait from 30 to 60 minutes, depending on the desired flavour intensity. Then enjoy alpine nature!
The ball should not come in contact with water.
Impressions of an alpine summer in the Braies Dolomites
The position of our farm: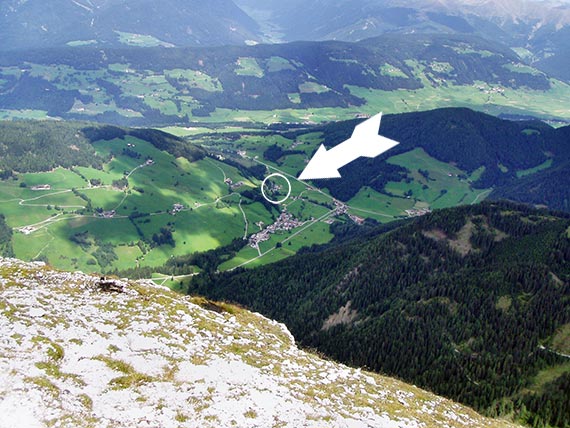 How to find us in Braies Valley: