The murmur of streams, the view of the dolomites and the feeling of being one with nature ...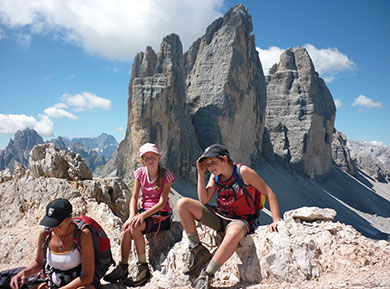 Crystal clear mountain lakes invite to walks, pastures and the beautiful mountains of the Dolomites offer numerous hiking tours, even multi day tours.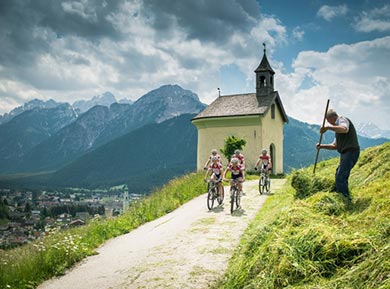 A tour to Lake Lago di Braies or along the Val Pusteria cycle path gently from village to village.
Cafes, inns and destinations for excursions along the way invite you to take a break and enjoy their offering.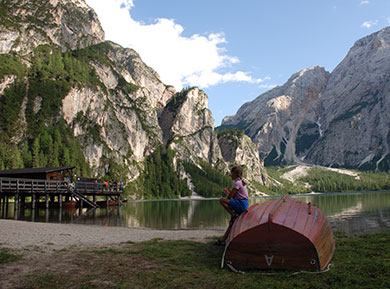 Wonder of nature: Lake Lago di Braies
Dipping feet into cold water, boating, build small boats with tree barks and leaves, walking barefoot in the forest, over grass and stones… Lake Lago di Braies and lake Dobbiaco offer holiday in nature for children.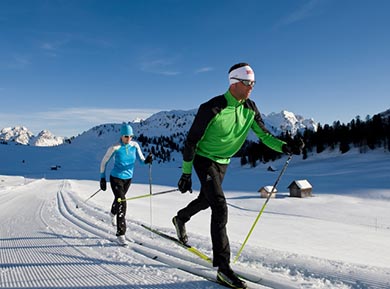 Cross Country skiing in Braies
In Braies four different cross country ski tracks await you: One of them leads to the legendary lake Lago di Braies, another is found in high altitude on Prato Piazza. The circuits Prati di Kameriot and Ferrara are easier but just as beautiful.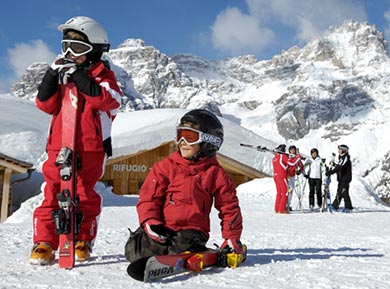 When skiing in Braies two ski lifts await you, leading up pistes that offer plenty of fun also for inexperienced skiers. The small but excellent skiing region Braies is particularly suited to families, skiing clubs and groups. Its benefits: all day sunshine and a very clear layout!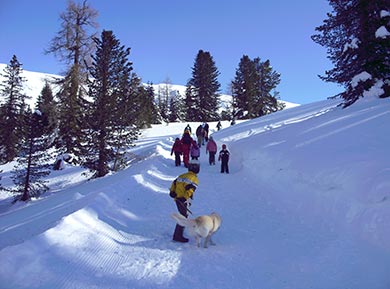 Go out and enjoy the stunning mountain world and the cool clean air. Winter hiking is restoring and good for your health. Valle di Braies also has hiking paths that are suitable for peaceful walks and short excursions. They are kept clear of snow throughout the winter season, so that passionate walkers can spend as much time as possible outdoors in nature.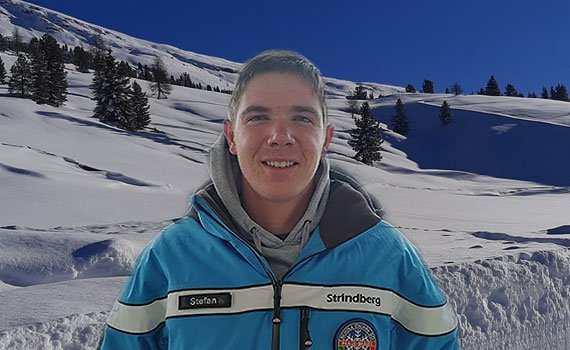 Ski instructor in the house!
Our son Stefan, is our ski instructor in the house.
He will be happy to look after you and your children while learning to ski on the perfectly groomed slopes of the family ski area Pragsertal ...


Look here: Ski school Braies
The position of our farm: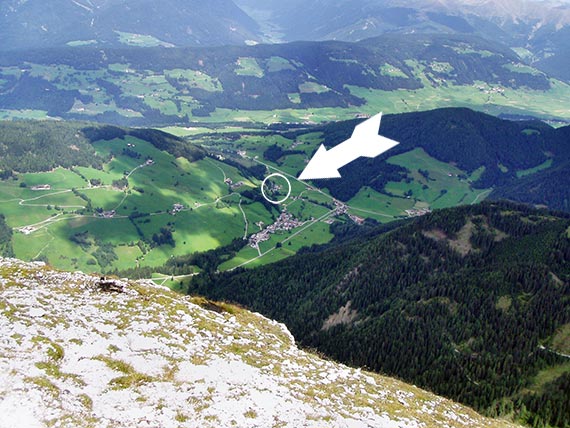 How to find us in Braies Valley: